Last weekend took place in Arriaga (Vitoria) the V Napoleonic Market, after a terrible time during the week (Monday had snowed), the weekend had a great time, which encourage many people to approach the market and enjoy the event.
The Napoleonic Association of Valencia was the responsable of the organization of the recreational events in the market throughout the weekend and we tagged along they on Saturday.
The first to thank our comrades of Valencia, who helped and guided us throughout the day, and those who we learned many things. I invite you to visit their website or Facebook so that you can see everything they organized, not only of the Napoleonic epoc but of, Roman, Medieval, Thirds, War of Spanish Succession … they are craks, as you'll see.
Among the events planned, the school's little soldier, sword duel, parade and Salvas of Honor, were the most public gathered.
School of little soldier
Parade
For our part we set our tent and put a small stand to inform the public of the activities of our Association, to highlight the excellent work of public relations that Maite and Ana made, who attended all day to all who came to the stand.
We also perform demonstrations of how a muzzle-loading rifle (the load in twelve times, accelerated load and load at will …) as well as shooting skills of the French army at the time.
We also put to the public of various vintage dresses to put on and take pictures (Justo did not supply to remove and put dresses).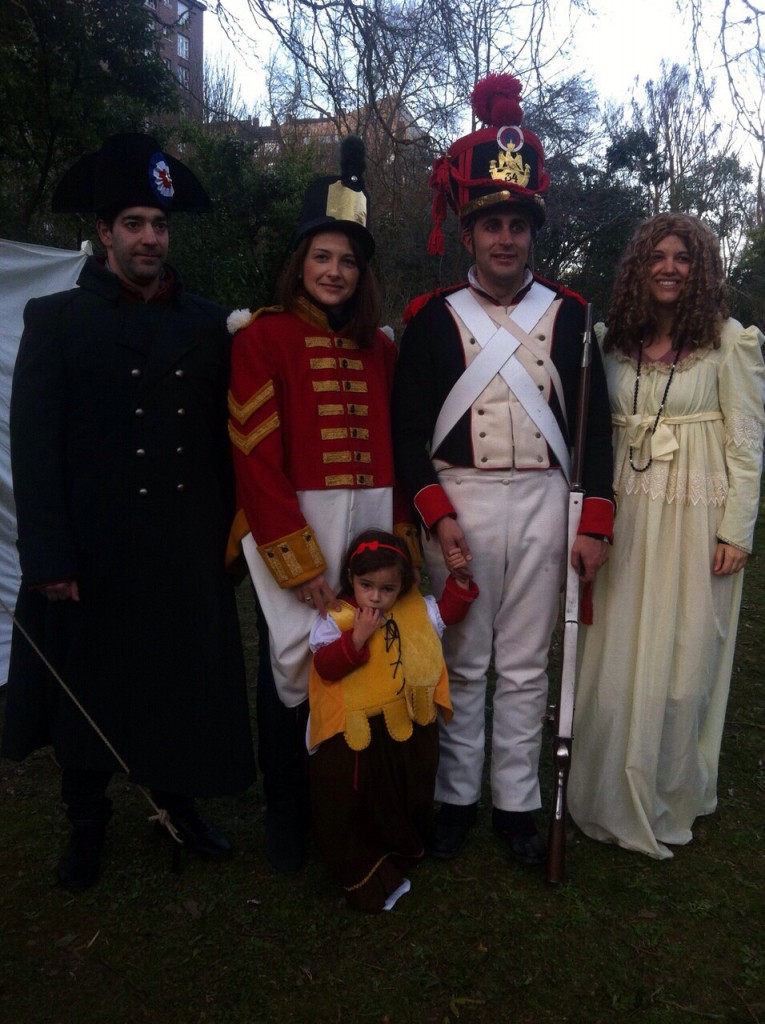 But the event that most interest was certainly the cannon salvos, placed on top of a small hill overlooking the pond, was perhaps most like the public for its spectacular (except for the pond's ducks).
Todos disfrutamos del evento y lo pasamos genial. Somos un grupo joven y debemos aprender y mejorar en muchos aspectos, aunque también estamos contentos de los resultados obtenidos en tan poco tiempo.
Un saludo.
We all enjoyed the event. We are a young group and we must learn and improve in many aspects, although we are pleased with the results in so little time.
Greetings.